What made you smile today?
This gif: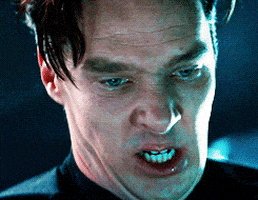 I saw a dog happily greeting its owner. It looked so happy I felt happy too.
Please click so the egg will mature. Thanks!
My Boogaverse Characters
Message me if you have rp ideas.
My new tablet arriving 
The sun was out instead of it snowing.
https://www.instagram.com/p/BfLhLXEAMCI/
When my aunt and I adopted the toy poodle.
I just want to be free in my world.
Got my hair done today............................
People liking No More Heroes 
Original Stories: No More Heroes | Good Days | Kaiju Man | Become (Short Story)
Fan-Fiction: Kingdom Hearts | Drakengard 
Bloodborne class: Waste of Skin

My new insult
Watching Smackdown Live and NXT wrestling on Hulu.
Celebrating my mom's birthday today.
"Z says these eye protectors are called... Sunglasses. I like the fad, so I'll spare this website from destruction."
Users browsing this thread: 1 Guest(s)